Why Certificate Attestation is required?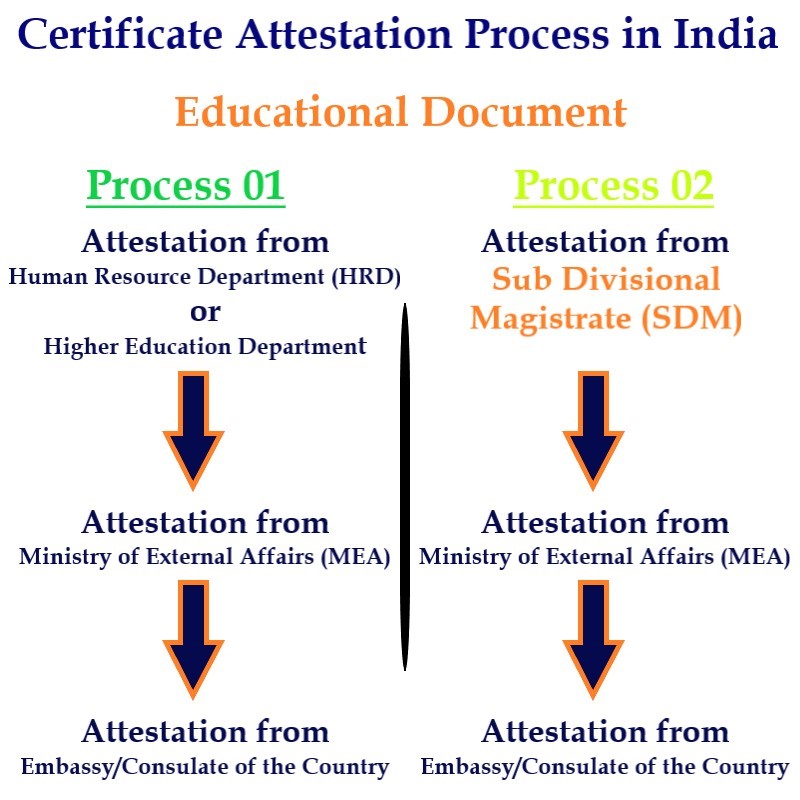 When someone is planning to go abroad for higher education / study, job / work / employment or any other purposes, then the intended candidate has to complete some of their educational as well as non-educational (personal) documents Attestation / Authentication / Apostille or Embassy Legalization from the concerned department of Govt. of India as well as from the Embassy or Consulate of the destination country. The Certificate Attestation is required to prove the authenticity of the document at source.
Similarly, when some India based company / trader / exporter wishes to export their products to a foreign country, then some Commercial Document Attestationis required to complete the export process. Also, when some India based company wishes to expand their business in abroad by the means of appointing franchisee or opening own business set ups, then also some company related commercial document Attestation is required. Basically, the document Attestation from the concerned department prior submission of the destination country is a mandatory process and requirement.
Who can complete the Certificate Attestation?
The signing department / authority as well as signatory of the document or Certificate require to be submitted for visa or export etc. purposes, depends on various aspects. After Notary Attestation, the first level Attestation / State level Attestation departments in India are Human Resource Department (HRD), General Attestation Center (RAC), General Administrative Department (GAD), Home Department, Sub Divisional Magistrate, Chamber of Commerce etc.
In first level of Educational Documents like Schooling Certificate, Diploma Certificate, Degree Certificate etc. Attestation will be done from Human Resource Department (HRD) or Higher Education Department of the state where the Certificate has issued from. This is known as state level Attestation. Some country mandatorily requires the state level Attestation; however, it is not mandatory for maximum numbers of country.
Attestation services are how someone can get suitable attestation for their certificates or Documents. Attestation agents at Abrodex Consultancy Services provides Attestation Services in India. Our all given Services are well-known and customer oriented. We do have good understanding of this field for about 10+ years and now we are swifter and quicker. We also offer pickup and deliver facility to suit your necessity.